Table of Contents:
Introduction to Moulding Processes
Types of Moulding Processes
Materials Used in Moulding
Mould Design Considerations
Post-Moulding Operations
Applications of Moulding Processes
Advancements in Moulding Technology
Challenges and Solutions in Moulding Processes
Conclusion and Future Outlook
–
1. Introduction to Moulding Processes
A. What is Moulding?
Moulding can be defined as the process of creating a specific shape by pouring a liquid or pliable material into a form or mold, which is then cooled or hardened to create a solid object. This technique can be used in a variety of industries including manufacturing, automotive, packaging, medical, and consumer goods.
B. Importance of Moulding Processes
Moulding processes enable manufacturers to create complex shapes with high precision and accuracy, resulting in a superior final product. Additionally, moulding processes offer a cost-effective solution for mass production, allowing manufacturers to produce large quantities of identical parts.
C. Benefits of Moulding Processes
Moulding processes offer several benefits including reduced production time and costs, improved product quality, and flexibility in design choices. With advancements in technology, moulding processes continue to evolve, allowing for new shapes, materials, and applications.
–
2. Types of Moulding Processes
A. Injection Moulding
Injection moulding is a popular technique that involves injecting heated liquid material into a mold under high pressure. This technique is most commonly used for producing parts with complex shapes, such as automotive components or consumer goods.
B. Compression Moulding
Compression moulding involves a preheated material being placed into a mold, and then pressure is applied to force the material to conform to the shape of the mold. This technique is commonly used for producing products made of thermosetting plastics.
C. Blow Moulding
Blow moulding involves the expansion of a hollow tube of molten material by introducing air into it, which is then blown into the shape of the mold to create the final product. This technique is often used for producing containers and bottles.
D. Transfer Moulding
Transfer moulding is a process that involves melting material in a chamber, and then transferring it to a mold where it is then shaped and allowed to cool. This technique is commonly used for creating composite materials with a wide variety of shapes and sizes.
E. Rotational Moulding
Rotational moulding involves a polymer material being placed in a mold that is then rotated and heated, causing the material to melt and coat the inside of the mold. This technique is used for producing large hollow objects like water tanks and playground equipment.
–
3. Materials Used in Moulding
A. Thermoplastics
Thermoplastics are materials that can be melted and re-molded repeatedly, making them ideal for injection moulding and a variety of other moulding techniques. Some common thermoplastic materials include polypropylene, polycarbonate, and nylon.
B. Thermosetting Plastics
Thermosetting plastics are materials that can only be molded once, due to their crosslinked structure. Some common thermosetting plastic materials include epoxy and phenolic resins.
C. Elastomers
Elastomers are materials with elastic properties, such as rubber or silicone, that can be molded to create complex shapes. Elastomer moulding is commonly used in the manufacturing of gaskets, seals, and medical devices.
D. Metals
Metals like aluminum and steel can also be molded using different techniques such as casting and forging. Metal moulding techniques are commonly used in the manufacturing of automotive parts, aircraft components, and other heavy-duty applications.
E. Conductive Polymers
Conductive polymers are a newer class of materials that can be used to create electronic components. These materials can be molded using injection moulding techniques to create a variety of shapes, allowing for greater design flexibility.
–
4. Mould Design Considerations
A. Mold Components
A typical mold consists of several components, including the mold cavity which is the final shape of the product, and the runner system which channels the molten material into the mold cavity for shaping.
B. Flow Simulation Analysis
Flow simulation analysis is a computer-aided design process that enables manufacturers to optimize mold design and material selection by simulating the filling and cooling process of the molten material.
C. Mold Cavities and Runners
Mold cavities and runners should be designed to allow for the optimum flow of molten material to ensure a high-quality final product.
D. Cooling and Heating System
The cooling and heating system in a moulding machine is an essential component that ensures consistent and precise temperature control, ensuring the final product's quality and consistency.
–
5. Post-Moulding Operations
A. Deflashing and Trimming
Deflashing and trimming are essential post-moulding operations that remove any excess material or flash from the final product.
B. Surface Treatments
Surface treatments such as painting or coating can be applied to the final product to improve its surface properties or provide a specific look or finish.
C. Assembly and Packaging
Final products may require assembly or packaging before they can be distributed or sold, often requiring a staged approach to final packaging for transport.
D. Testing and Quality Control
Testing and quality control are crucial post-moulding operations to ensure that the final product meets the required specifications and standards.
–
6. Applications of Moulding Processes
A. Automotive Industry
Moulding processes are widely used in the automotive industry for manufacturing various components such as bumpers, dashboards, and door panels.
B. Medical Industry
Moulding processes are commonly used in the medical industry for manufacturing various devices such as syringes, surgical instruments, and implants.
C. Packaging Industry
Moulding processes are popular in the packaging industry for manufacturing various products such as plastic containers, bottles, and caps.
D. Consumer Goods Industry
Moulding processes are popular in the consumer goods industry for manufacturing various products such as toys, kitchenware, and electronics.
E. Electronics Industry
Moulding processes are commonly used in the electronics industry for manufacturing parts such as computer cases, circuit boards, and connectors.
If you want more about Moulding Processes information ,You can click on the V1 Prototype website to find it.
–
7. Advancements in Moulding Technology
A. Electric and Hybrid Moulding Machines
Electric and hybrid moulding machines are becoming popular with the increasing demand for energy-efficient and eco-friendly manufacturing operations.
B. Industry 4.0 and Smart Manufacturing
Moulding processes are becoming more integrated with Industry 4.0 technologies, such as sensors, advanced analytics, and AI, to enable smart manufacturing and further improve efficiency and quality.
C. Sustainable Moulding Processes
Sustainability is becoming a critical factor in moulding processes, with increased focus on eco-friendly materials, energy-efficient operations, and reduced waste.
–
8. Challenges and Solutions in Moulding Processes
A. Material Selection Challenges
Choosing the right material for a specific application is essential to ensure that the final product meets the desired quality standards and specifications.
B. Production Process Challenges
Moulding processes involve several critical steps, and issues such as porosity, flashing, and warpage can occur during production. Implementing proper mold design, material selection, and quality control measures can minimize these issues.
C. Cost and Time Challenges
Moulding processes can be costly and time-consuming, requiring significant investment in equipment and resources. Using advanced production techniques, materials, and technologies can help reduce the associated costs and time.
D. Solutions and Best Practices
To address these challenges, it is important to implement proper design, material selection, and quality control measures. Additionally, using advanced machinery, software, and automation technologies can help improve efficiency and quality while reducing costs and time.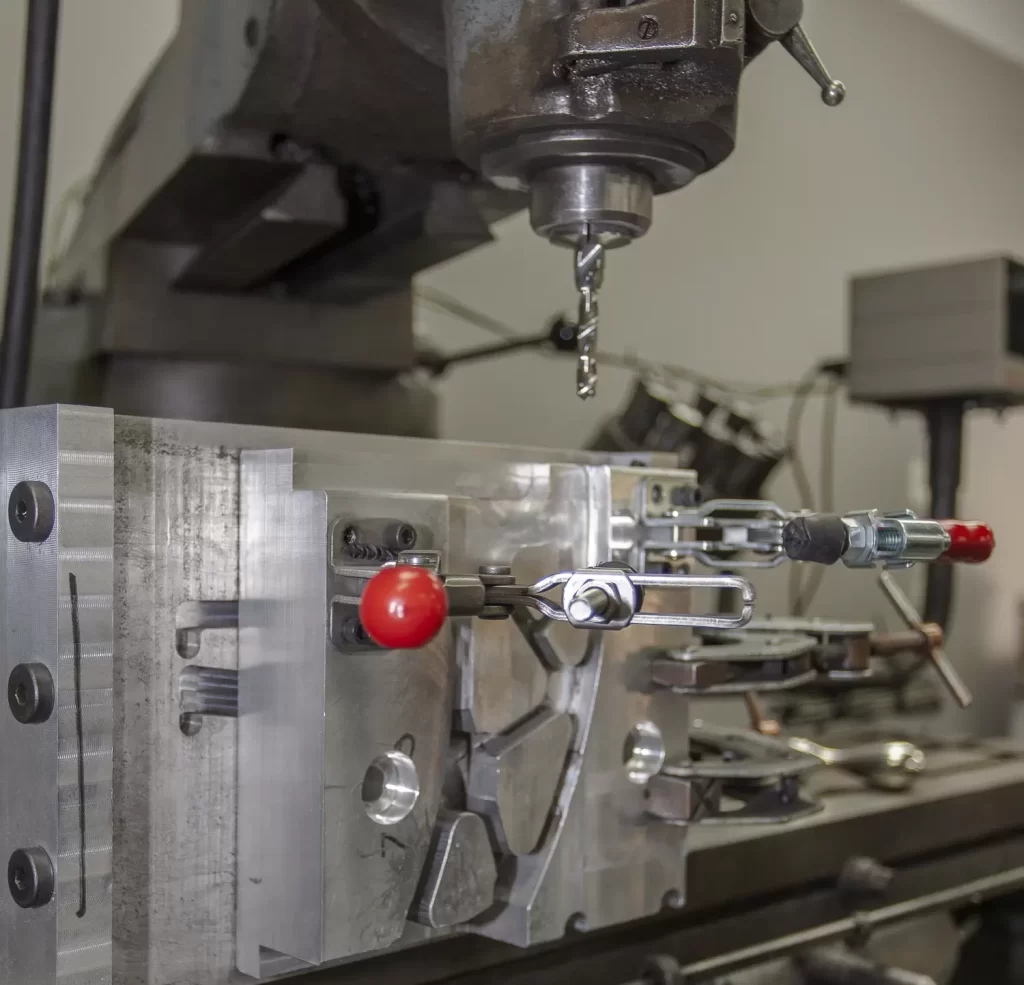 –
9. Conclusion and Future Outlook
A. Summary of Key Points
Moulding processes are critical manufacturing techniques used in a wide range of industries to create complex shapes and parts. Advances in technology and materials are enabling greater design flexibility, increased efficiency, and reduction of environmental impact.
B. Future of Moulding Processes
The future of moulding processes is likely to involve continued advancements in materials science, smart manufacturing technologies, and sustainability practices. Additionally, the integration of AI, data analytics, and robotics is poised to transform the moulding industry.
C. Resources for Further Learning
Industry associations, academic research, and technical publications are excellent resources for learning about the latest developments in moulding technology and best practices.