5 Axis CNC Machining Services
Our 5 Axis CNC Machining services allow for bespoke parts with extreme multi-axis complexity to be machined on time and to budget.
5 Axis CNC Machining Parts
5 Axis CNC Machining Services
5 Axis CNC Machining is a subtractive process that cuts away at a block of material using a high-speed cutting tool that resembles a drill. Typical 3 Axis CNC Machines are constrained to linear X, Y and Z axes. However, 5 Axis CNC Machining introduces two additional axes; rotation on the X and Y axes (known as A & B axes). The new axes allow the cutting tool to access more areas of the workpieces at a variety of angles.
5 Axis CNC Machining has opened the possibility for parts to be 'Done in One', reducing setup and reorientation costs. With intelligent programming, data paths are trialled and tool paths are perfected in advance of production, achieving efficiency and accuracy.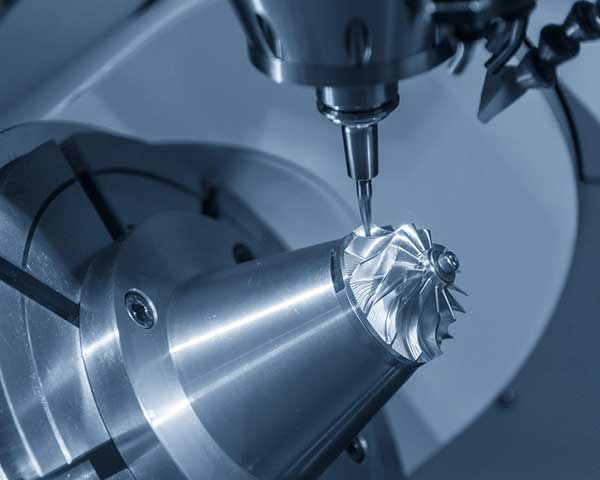 Materials for 5 Axis CNC Machining
Advanced CNC machinery within a bank of trusted partners enables us to produce exactly what you need, when you need it. CAM (Computer Aided Manufacturing) has opened the doors to endless possibilities.
Al6061
Al6063
Al6082
Al7075 (Aerospace Grade)
Al5086 (Marine Grade)
Al5754 (H22)
Titanium Ti-6Al-4V (TC4)
Titanium TA2
Brass C510, C544
Brass CZ121, CZ112 / CW712R
Alloy Steel 4340
Copper C101, C172
Copper C14500 / CW118C
Nickel Inconel 625, 718
ABS
PP
POM-M
POM-C
HDPE
PEEK
PPS
PPSU
5 Axis CNC Machining Processing capacity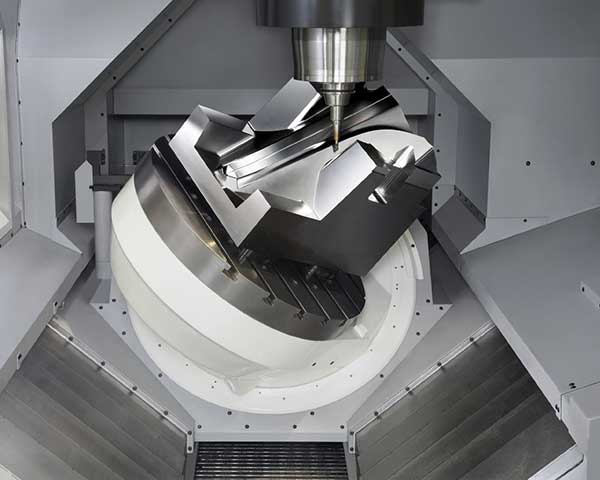 Why choose V1 5 Axis CNC Machined Parts?
Combined with our rapid response rate and excellent customer service, our clients value our experience and approach for their precision manufacturing needs. With dependable 5 Axis machining services, V1 can help you carry your project forward, with the capability for a vast amount of bespoke manufacturing projects and machining needs.
V1 is ISO 9001 certified. This certification recognises our attention towards delivering high-quality parts and we continually strive to improve our services to make your experience as straightforward as possible.
5 Axis CNC Parts are often bespoke, intricate and complex parts. With over 9 years of experience in delivering project-critical, precision machined parts for a wide range of industries, you can trust V1 to deliver.
5 Axis CNC Machining Manufacturing FAQs
Common question in 5 Axis CNC Machining Production
Custom your 5 Axis CNC Machining Services
Fill in our quote form and we'll get back to you within one day.