Rapid Tooling with more flexibility, low cost, volume speed, finishing for your upcoming products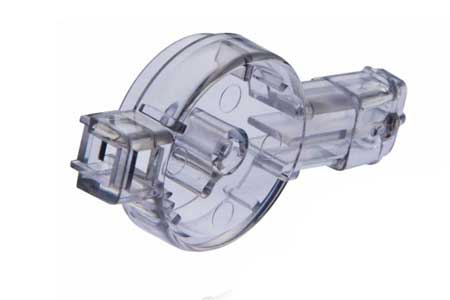 V1 Industrial has the most advanced facilities, the expertise of prototyping, skillful personnel and rigorous management to offer you the high-quality rapid tooling, prototyping and die casting parts.
Using your qualified CAD drawings in our proprietary OMS system,one toolmaker will take charge of your projects from beginning to finish to ensure the quality and fast lead time from the rapid prototypes to thousands of production volumes.
Rapid Tool making Process
All projects and manufacturing processes come with their own challenges to and guidelines for success. For rapid prototyping there are a number of things you can do to reduce the cost and lead time.


Your rapid mold tools are made with high-quality P20, Nak80 or H13 tool steels. We use imported multi-axis CNC mills, grinders and EDM machines to create complex geometries with multiple surface finishes, from the highest optical polishes to matte and everything in between. We can even apply custom textures using Mold photoetching. Our partnership with Germany ensures that only the finest cutting tools are used to maximize speed while holding tight tolerances in any material.
Advantages of Toolmaking Service
When you choose V1 Industrial for quick turnaround mold tools, you get a host of services to support any project, including:
Design for Manufacturing analysis
Overmolding
Multiple cavities
Inserts
Heated cores
Manual and hydraulic sliders
And much more!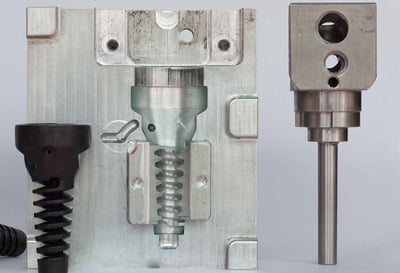 Rapid Tooling Material Verification
We use X-ray fluorescence and spectrophotometry to measure the precise molecular composition of all the raw materials we use for your tooling. You can be assured you get exactly the material grade you specify.
Our attention to detail doesn't stop when your mold is completed. We're not satisfied until your finished parts have been fully verified in our modern quality control metrology lab.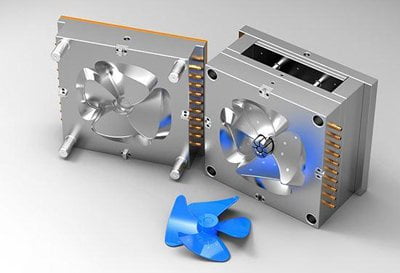 Why Choose V1 Company for Rapid Tooling?
√ Excellent Efficiency with Mass-Production Quality
Our team combines unparalleled experience with the industry's leading equipment to maximize speed and quality for our rapid tooling services. To meet even the most demanding timetables, we deliver 15- to 25-day tools with mass-production quality.
√ A Proven Proprietary OMS System
Our proprietary One Man One Mold OMS system allows a single master toolmaker to take charge of your project from start to finish. Simply give us your qualified CAD drawings, and we'll handle the rest. Rapid tooling has never been this easy, or this fast.
√ Intelligent Pricing for Every Project
We never require a minimum order volume or minimum dollar value, and we use state-of-the-art AI quotation algorithms to get our clients quotes in 24 hours or less in nearly all cases.
√ Industry-Leading Equipment, Uncompromised Testing
Our projects start with extensive material testing to ensure performance involving both x-ray fluorescence and spectrophotometry to confirm the integrity and composition of all the materials we use. From there, we utilize industry-leading equipment like multi-axis CNC mills, grinders, EDM machines and more to ensure that our rapid tooling services are completed on-time to your 100% satisfaction.
√ Design for Manufacturing Support
Our goal is to make your product as best as possible,we can offer Design for Manufacturing (DFM) support for every quote if needed, meanwhile, if you are not able to visit our facilities in person, we can offer full detailed video files to show full productions steps, plus video conference and all support you need from us.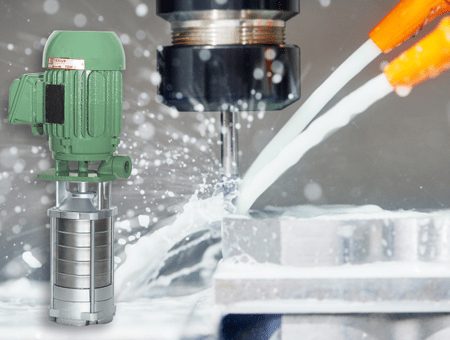 Rapid prototyping is one of injection molded parts
As rapid tooling delivers low volume production parts (Maximum 5,000), rapid moldmaking is significantly cost reduced and lead time reduced compare to the production tooling.
Rapid Tooling Applications
Prototypes from real materials, bridge between prototype and production, low volume production, market testing, rapid parts.

Prototypes can be made in different materials such as plastic, aluminum alloy,steel etc and can be used in different industries like Automotive, Home Appliances, Office equipment, Industrial using, Medical industry and so on.
Custom your Rapid Tooling Services
Fill in our quote form and we'll get back to you within one day.