Custom sheet metal parts and assemblies in as fast as 1 day. Get an online quote today.
Sheet Metal Fabrication services
Sheet metal fabrication involves slicing, punching, bending, and assembling flat steel or aluminium sheets into metal structures or items. Cutting and burning sheet metal into almost any form allows the machine to slice, fold, or stretch it into virtually any shape.
Stainless steel, aluminum, zinc, and copper are common sheet metals, with gauges ranging from 0.006 to 0.25 inches (0.015 to 0.635 centimetres) thick. Thick gauges are better appropriate for heavy-duty components with demanding applications, whereas thinner gauges are more flexible.
Sheet metal manufacturing may also make use of specialized equipment like band saws and chop saws. This process guarantees that the machine does the cutting evenly throughout the procedure. Cutting torches can quickly and efficiently cut vast pieces of sheet metal.
Technology made sheet metal fabrications easier by employing press brakes, which aid in creating sharp curves and angles in the metal. There are several distinct types of press brakes, each with its own set of functions and applications.
Welding is another essential aspect of sheet metal manufacturing. After it has produced all of the components, combines them and tack welds in place. Manufacturers may employ a variety of welding methods to avoid warping or other irregularities in sheet metal production. These methods include sanding the metal during the cooling phase, a unique straightening procedure, staggered welding, and the use of a strong fixture.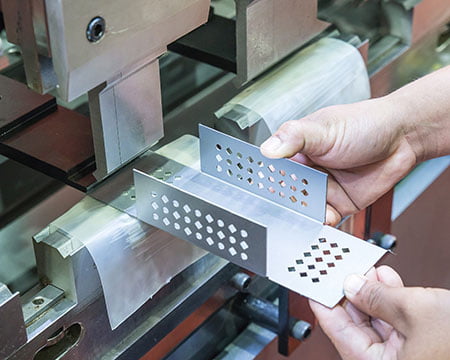 Sheet Metal Fabrication Process
The production line uses different fabrication methods in the sheet metal fabrication industry. The following four stages, however, are the same for all of them. We have included this process section to provide you with a better understanding of the sheet metal manufacturing process.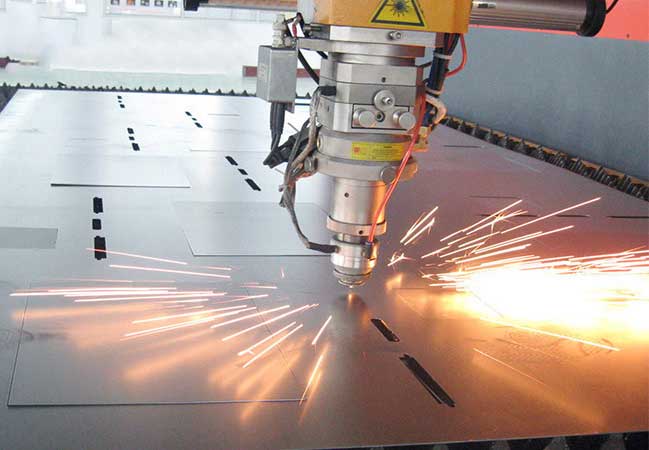 Why Choose V1 Company for Sheet Metal Parts?
Fast and Simple Quoting Our engnieer offers an average one-day upload-to-quote lead time. Easily configure part specifications like material selection, and finishing options.
Reliable DeliveryQuality parts delivered within our five-day standard lead time.
Expansive CapacityWith more than 200 machines all under one roof, we're dedicated to continuously evolving our capabilities.
Sheet Metal Technical ExpertiseWork with our team of engineering experts that offer technical design guidance and can inform you on manufacturability and cost-saving opportunities.
Custom your sheet metal Services
Fill in our quote form and we'll get back to you within one day.