FDM 3D Printing Manufacturer in China
FDM Parts In As Soon As Next-Day; Functional Parts: Prototyping, Production & Tooling; Material Options From Rigid To Flexible.
Fused Deposition Modeling (FDM) 3D Printing services
Searching for FDM 3D Printing Manufacturer and Supplier in China? V1prototype is China's leading FDM 3D Printing Manufacturing Company for Rapid Prototyping and On-Demand Production Parts with a focus on quality and efficiency. V1prototype uses the latest FDM 3D printing technology to produce high-quality prints for a variety of applications, including prototyping, product development, and manufacturing in China. Whether you are a small business owner, an engineer, a designer, or an artist, V1prototype can help bring your 3D printing ideas to life. With a user-friendly online platform that makes it easy to upload and order your FDM 3D printing projects and with fast turnaround times and competitive pricing. We provide parts manufacturing services from 1 to 100,000 pieces, helping customers achieve one-stop service from design, rapid prototyping, and direct digital manufacturing.
The FDM process begins when a computer-aided design (CAD) design is made. The CAD file acts as a set of instructions or blueprints for the machine. An FDM printer will use two types of materials—one for modeling and the other for support. Once the printing begins, filaments are unwound from a coil and fed into an extrusion nozzle. The nozzle is heated to melt the material and can be moved in horizontal and vertical directions, controlled by computer-aided manufacturing (CAM) software package. The model or part is produced by extruding small beads of thermoplastic material to form successive layers, with each material layer hardening immediately after extrusion from the nozzle. Once the piece is made, the support structures must be removed by force or solution. The size and complexity of the part design will impact the amount of time it will take to complete the build process. Connect with us at LinkedIn.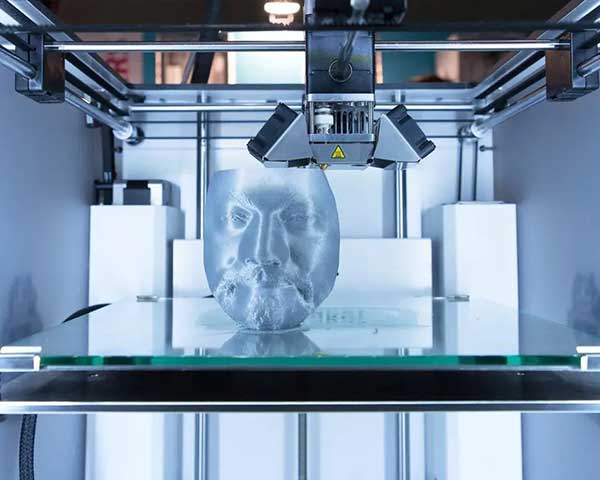 What Industries use FDM 3D Printing?
Startups and large aerospace companies have all used Fused Deposition Modeling to produce their products. FDM parts are durable, chemical resistant and can endure extreme conditions, making them ideal for testing and end-use parts. As FDM technology continues to advance, more and more industries have adopted the technology,
Our Mission
Make Creativity Into Reality
At V1prototype, our mission is to empower our customers worldwide to ease product manufacturing by providing the fastest, most comprehensive, and quality low-volume manufacturing services. We are constantly looking for new ways to improve and shorten the prototyping process — from online quoting/ordering system, automatic production to fast delivery.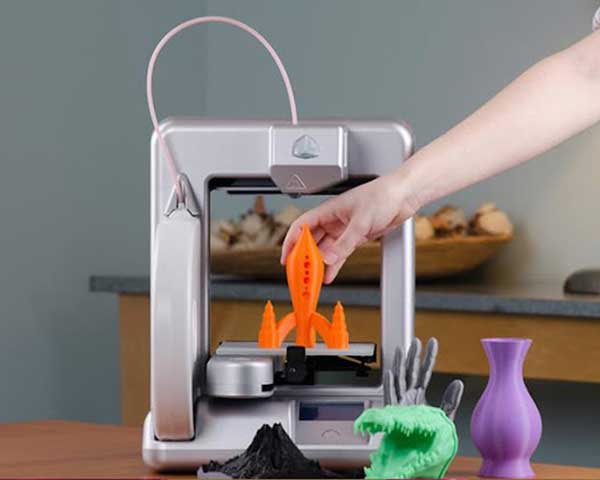 What are the Advantages of FDM 3D Printing?
There are many advantages to FDM 3D printing. One main benefit of FDM technology is its ability to produce parts and prototypes using engineering grade plastics. FDM thermoplastic parts are strong, durable and are dimensionally stable. FDM parts can be used for advanced conceptual models, functional prototyping, production parts and manufacturing tools.
Modern FDM 3D printing machines possess large build envelopes capable of producing larger pieces at higher quantities than other additive manufacturing technologies. Today's FDM printers are so efficient that they can eliminate many of the steps necessary with traditional manufacturing. As a result, overhead costs are reduced and there is a quicker turnaround. Brands often select FDM technology due to the wide selection and lower price of materials. Multiple different types of material can be used simultaneously in the FDM process. Follow us at Facebook.
FDM 3D Printing Manufacturing FAQs
Common question in FDM 3D Printing Production
Custom your FDM 3D Printing Services
Fill in our quote form and we'll get back to you within one day.