To date, most 3D printing materials are still made from fossil-based materials such as plastics and resins, and although TAs have good prospects for use in automotive and marine applications, the production of these materials does not do well in terms of climate change and green recyclability. For this reason, the NOVUM project team in Europe is working on cellulose-based 3D printing materials for more environmentally friendly additive manufacturing in a wider range of industries.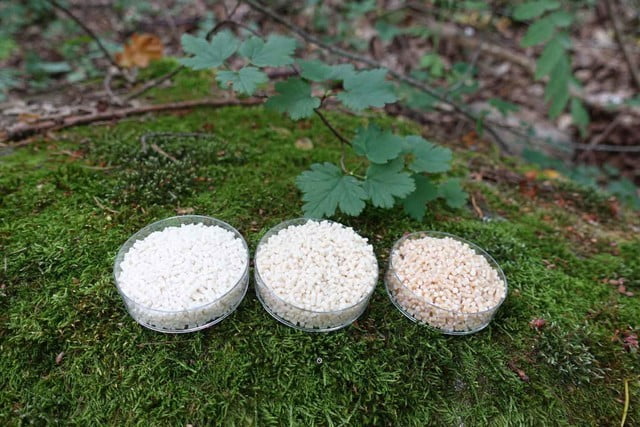 The thermoplastic materials developed during the project contain cellulose derivatives, cellulose powders and bio-based plasticisers and have a cellulose content 60% higher than the "commercial reference". Nevertheless, they still have the same or better material strength properties and can be adapted to the requirements of the end use.
Cellulose was chosen as the basis for the materials developed in this project because of its potential as a natural, sustainable and versatile alternative to many synthetic materials. When considering the use of cellulose in conjunction with 3D printing, the fact that cellulose is not inherently thermoplastic was a key challenge for the project participants to address.
It is possible to print the developed cellulose-based material using common 3D printing techniques (e.g. Fused Filament Fabrication (FFF)) and have a light weight and smooth surface end product. The material development and printing process will be demonstrated during the project lifecycle by creating components for use in the electrical insulation, marine and automotive industries.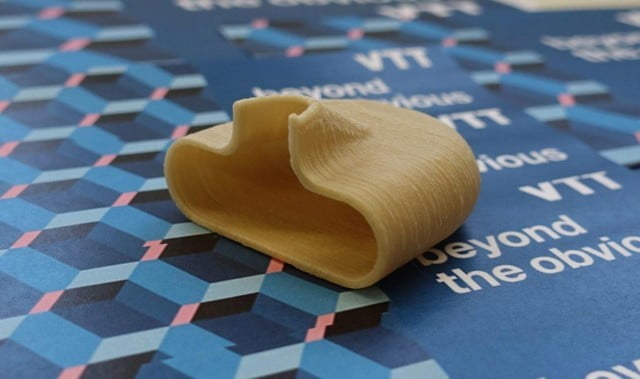 Cellulose is already a common raw material in the manufacture of electrical insulation components, however, according to the project participants, current production methods are inefficient in terms of labour, time, energy and waste generation. By developing a method of 3D printing cellulose-based materials to create components suitable for this sector, the participants hope to increase the efficiency of the production process without the use of moulds.
Elsewhere, outdoor decorative elements for cruise ships are a possible use case for the technology developed within the marine sector, while in the automotive sector bio-based materials could replace fossil-based materials and help improve the sustainability of the industry.
The project is also exploring 3D printing of wood fibre foam to create thick and porous fibre structures that do not collapse when dried. While the technology to produce such structures in 2D has been established, the creation of such structures in 3D through additive manufacturing is reportedly new territory. Participants in the project are investigating the best fibre foam mixes for the 3D printing process, layer bonding considerations and how to minimise drying times.
The project has already conducted successful trials to print wood fibre foam structures using extruder-style nozzles, and the next step is to explore how commercial 3D printers can be applied to the process. Participants saw potential applications for these types of structures located in the construction and transport sectors as sound and vibration resistant materials.