In the aerospace sector, PEEK is a key material for a number of aerospace component devices due to its unique combination of chemical resistance and durability. Polish 3D printer manufacturer Zortrax has recently collaborated with the European Space Agency (ESA) to investigate combining PEEK with ESA conductive variants to create compliant material verification models capable of data and electrical transmission.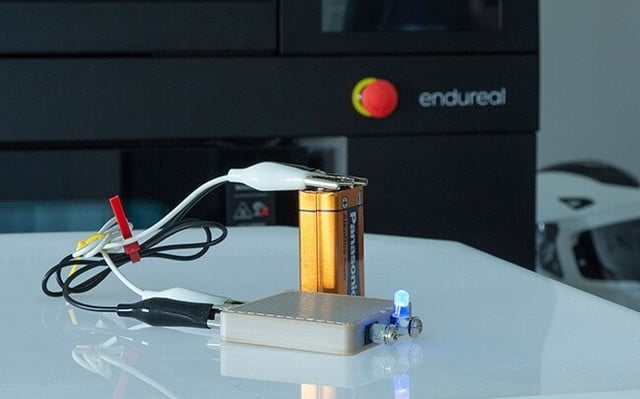 In recent years, Zortrax has experimented with different formulations of PEEK polymers to identify blends that exhibit the most desirable properties, and Zortrax's self-described "major milestone" is the result of a collaboration with ESA, which developed an experimental conductive PEEK for a research program.
The combination of ESA's test material with pure PEEK has enabled Zortrax to produce a stable, conductive combination polymer that has been used to create a variety of cohesive models with data transmission capabilities. In the future, the electrical conductivity of the fused polymers can be used to produce multifunctional parts that act as a guide for electrical signals and are critical for structural integrity.
Michał Siemaszko, Head of R&D at Zortrax, explains, "Weight reduction is always one of the main design goals in aerospace engineering and can be achieved by manufacturing parts that can serve multiple purposes at once. "In this way, structural components can perform power or data transmission functions at the same time without the weight loss that would result from adding wires."
Zortrax's prototype opens up a new development path for the company to create 3D printed parts with embedded electronics, while maintaining the inherent strength benefits of the PEEK material. To ensure that all its customers benefit from the development breakthrough, the company has rolled out all the changes it has made to the machine to all commercial systems.