Researchers and major companies have been working on new materials since 3D printing technology began to be used on a large scale, however many of the new materials are not compatible with existing equipment and require the acquisition of new printing equipment, which is not an easy burden for users. Researchers at the University of Freiburg in Germany, together with the start-up Glassomer, have developed a new polymer-based quartz glass material that is compatible with injection moulding techniques, enabling the production of complex glass components with previously impossible geometries at high throughput and compatible with existing injection moulding techniques.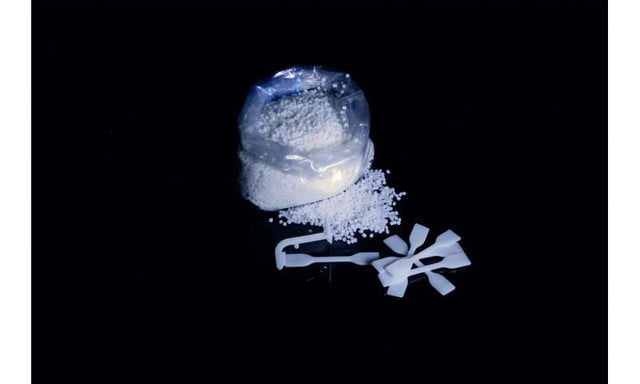 New composite particles and injection moulded parts
For thousands of years, glass has been the material of choice for aesthetic, see-through parts. Today, the material is used to make everything from bottles and windows to high-tech telecommunications equipment. The moulding of glass components is mainly based on processes such as melting, grinding, etching and kiln casting, all of which are slow, energy intensive and severely limited in terms of geometric freedom.
Injection moulding, on the other hand, is the leading technology for the polymer industry. It is both fast and cost-effective and is ideally suited to mass production with a wide range of part types. According to the Freiburg research group, clear glass has not been compatible with high-speed injection moulding technology until now.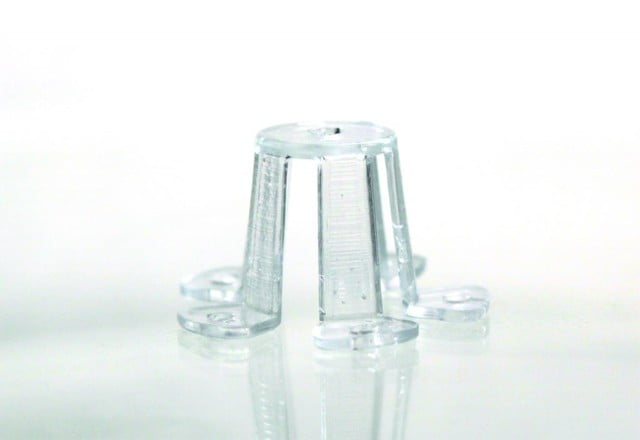 Forming transparent fused silica by injection moulding
The newly developed material is a special composite particle that the researchers have designed in-house and can be moulded at a low temperature of just 130°C. The material is also available in a liquid resin version, which is compatible with SLA-based 3D printing.
When injected into a 3D printed mould, the material is initially milky white, but can be converted to pure quartz glass through a heat treatment process. This can be done with much less energy than conventional glass melting and the moulded glass part has a high surface quality, thus completely eliminating the need for further polishing.
In order to make the current work possible, the research team had to solve existing problems relating to material porosity and particle wear. To make the technique more environmentally friendly, Rapp's team also used water as the base material.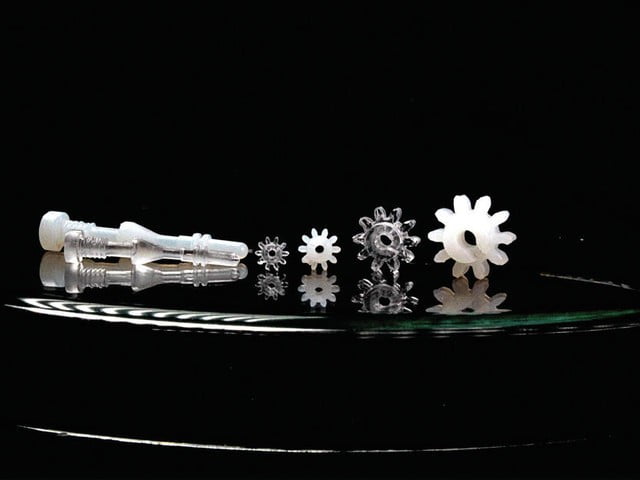 Parts injection moulded using composite materials
Dr. Frederik Kotz, Head of the Glassomer Process Technology Laboratory Group and Chief Scientific Officer, said, "We were able to demonstrate that micro-optical glass coatings can increase the efficiency of solar cells. The technology can now be used to produce cost-effective high-tech coatings with high thermal stability and thus higher commercial potential."