The rotating laser processing head and other technologies continue to make breakthroughs, achieving the specialized production and sales of high-end equipment for powder feeding, powder spreading 3D printing and additive and subtractive manufacturing, and widely used in mould making, industrial design, medical, automotive and other fields, marking the popularity of "3D printing" as a technology.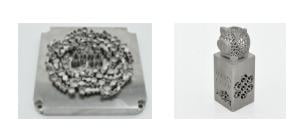 Powder-fed 3D printing system
The powder-fed 3D five-axis 3D printing system adopts 3D laser cladding method, through high power light source and four coaxial powder feeding device, it can carry out high-precision flexible processing and manufacturing of complex shape surface and cavity, and the cladding technology is widely used in the direct manufacturing and processing of box parts, shell parts, disc parts and shaped parts in automobile, mould, tool and other mechanical manufacturing industries.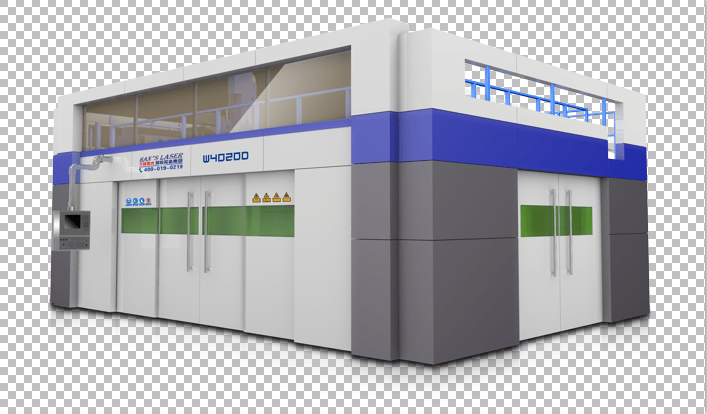 The system uses multiple powder feeds for more uniform powder, and with its modular design, the powder feed nozzles only need to be replaced in the event of damage caused by improper operation or other circumstances, making it easy and cost effective to operate.
Powder spreading 3D printing system
The system uses a laser as the heat source and is equipped with 3D layering and path planning software to slice and layer the 3D model and generate a scan path, which will control the laser beam to selectively melt the layers of metal powder material and gradually stack them into 3D metal parts.

The excellent mechanical properties and high surface quality and dimensional accuracy of metal parts manufactured by this method are a hot research topic in the field of metal 3D printing. The products are specifically used for the rapid prototyping and manufacturing of medical, automotive and mould parts.
With the rapid development of the times and the rapid changes in technology, the emergence and integration of new technologies are gradually changing the traditional production methods and lifestyles of human beings. 3D printing technology, with its completely different manufacturing concepts and technical advantages from traditional subtractive and isomaterial forming, is rapidly developing into an indispensable strategic direction in the field of manufacturing technology. 3D printing technology, as a cutting-edge and pioneering intelligent manufacturing technology, is leading the way to profound changes in traditional As a cutting-edge and pioneering intelligent manufacturing technology, 3D printing technology is leading a profound change in traditional production methods and production processes, and is considered to be the source of power for a new round of industrial revolution.