In 1913, Henry Ford introduced the first assembly line to the Ford Highland Park facility in Detroit, USA. Once the line was in operation, the assembly time for the Ford Model T was reduced from 728 minutes to 93 minutes. Similarly, today, 106 years later, Desktop Metal is proving to the world that their additive manufacturing technology can dramatically reduce the production time and cost of automotive parts at the RAPID + TCT 2019 show, ten minutes away from Ford's Model T facility.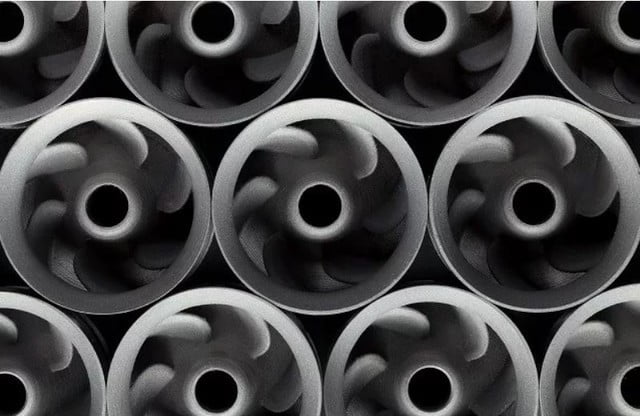 "The Desktop Metal production system can produce parts in volume faster than any other production process in the world," says CEO and co-founder Ric Fulop, "and the cost structure of the system is more competitive compared to casting processes and other traditional technologies The cost structure of the system is more competitive than that of casting and other traditional technologies.
With selective laser melting and powder bed melting, parts can be produced for between $700 and $2,000 per kilogram; however, with our production system we can keep the cost below $50 per kilogram, which fully reflects the overwhelming advantage of our production system."
Since Desktop Metal debuted at RAPID + TCT in 2017, it has been stepping outside of its conservative habits to keep doing new experiments and developments. In the intervening two years, the company has not only worked on developing its two technology platforms – Studio (small desktop-level) systems and production (industrial-level) systems – but they have also been building a strong sales network and channel.
With the investment of USD 160 million by Koch Disruptive Technologies and the completion of its Series E round of funding, Desktop Metal has received a total investment of USD 438 million. Desktop Metal's well integrated system of technology and sales has seen the company become the most well funded 3D printing company in the world.
DesktopMetal has positioned its operating model as a technology-based company, a positioning that is allowing the company to expand at an unprecedented rate: "We have about 300 employees and almost everyone is an engineer. We appoint partner manufacturers to produce our equipment and use our own channels and networks for distribution channels and sales. Our key strength is the distribution channels we have already established covering 48 countries worldwide with almost 90 partners. The company has optimised its resource allocation layout in this way in order to focus all resources on product development." says Ric Fulop, CEO and co-founder of Desktop Metal.
Studio (small desktop level) production line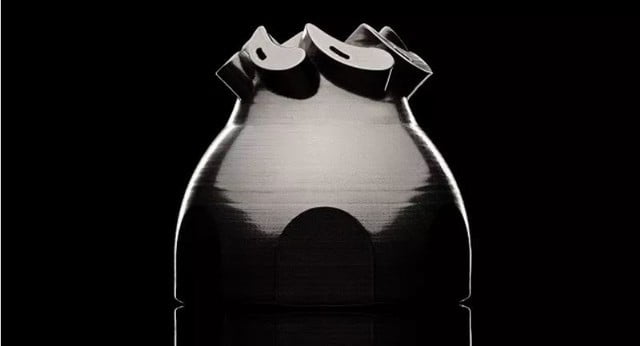 Although much attention has been paid to the high production speeds and product scalability of Desktop Metal's production line, the Studio system is also up and running on the ground. The office environment-friendly metal 3D printing solution is equipped with a binder dissolving machine and a sintering furnace.
This 3D printing ecosystem with Desktop Metal software takes the metal 3D printing business to a whole new level. And according to Fulop, Desktop Metal is shipping around 10 units per week.
The Studio system is being put into use in various ways, and Alpha Precision Group (APG), one of its early customers, recently said that their company had printed around 200 parts for contract manufacturing of metal parts.
"Back in 2016 we looked into using some powder bed fusion technology and we worked very hard on this technology, but in the end we found that the technology did not enable us to use it for specific application cases, so we wanted to use our current expertise to develop a better production process. So we researched and chose Desktop Metal, whose sintering technology was a perfect fit for our production needs. We have a large high-temperature sintering facility, so we were able to use Desktop Metal's technology and drive growth in an emerging market." says Nate Higgins, Business Unit Manager at Alpha Precision Group (APG).
The Studio system is used to help customers print a wide range of product parts for different applications, including golf clubs, injection moulding machine tools, finger alignment plates and John Zink Hamworthy Combustion's marine fuel nozzles.
It is interesting to note that the combustion reaction pipe for UHT's fuel nozzles can only be produced using additive manufacturing techniques. The material used to print the fuel mist nozzles is the 316L stainless steel recently introduced to the Studio system by Desktop Metal, a material known for its superb corrosion and low temperature resistance.
Production planning diagram
Implementing four functions – prototyping, tooling and fixturing, manufacturing tools and small batch production – is a breeze for the Studio system. But Desktop Metal has taken their production system to a higher application area, namely the automotive manufacturing industry.
"Automotive manufacturing is one of the weakest industries for additive manufacturing applications. Over the last decade or so, additive manufacturing has developed well in both medical and aerospace applications. Manufacturers in these industries bought expensive raw equipment and parts in their early forays into the additive manufacturing industry and could accept relatively slow production rates and constantly make adjustments. But the automotive manufacturing industry has been watching and wondering: when are the most viable investment opportunities available?" says Jonah Myerberg, co-founder and chief technology officer of Desktop Metal.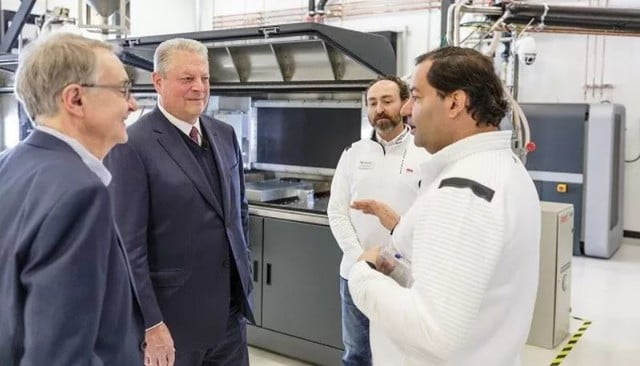 Desktop Metal counts Ford and BMW as significant investors and Jonah points to BMW's progress on the i8 sports car frame (using powder bed fusion technology) as a turning point for additive manufacturing applications in the automotive industry This [the i8 sports car frame] is a tipping point. To be precise, this application did not reduce costs, because the production quantities were low and the production costs for the i8 were high enough. BMW serves as a demonstration case for the automotive manufacturing industry in the application of additive manufacturing and thus gains value in different aspects inside and out."
Although BMW does not publish the cost of each part in the i8 sports car frame, Jonah has another application example to further illustrate: "The performance of BMW's DTM series of racing cars is already optimised. One of the components in this series is called a water wheel: it is actually a water pump made up of several plastic components in the traditional process. BMW uses DMLS technology to print these reinforced assemblies, optimising the flow of the form and establishing a stable geometric relationship between performance and quality. BMW can do this for the DTM racing series, but it has not been applied to the manufacture of the 3, 5 and 7 Series cars. They would have been thrilled if we had used adhesive injection. Because this technology can make it possible to reduce the production cost of each part from a cost of about $200 to about $5."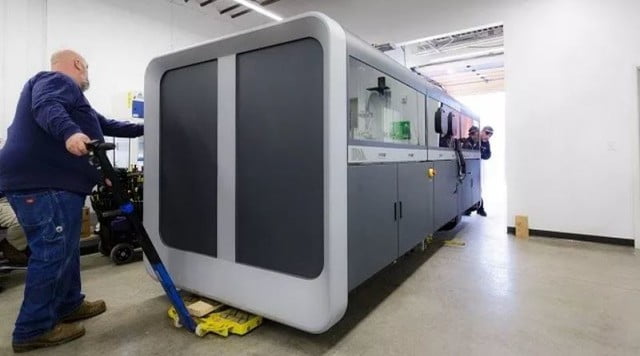 After attending this year's RAPID + TCT exhibition in May in Ford Country, Desktop Metal believes that adhesive injection technology can be as revolutionary as a mobile assembly line.
"For over a decade, the automotive manufacturing industry has been searching for the right additive manufacturing technology and materials", says Jonah, "and they have never proven that there is a real return on investment in buying such expensive equipment, simply because they are so slow. With the current support of Desktop Metal technology, the use of additive manufacturing in the automotive manufacturing industry is going to grow rapidly."